Skincare Options in Jupiter & Palm Beach FL
If you have common skin problems such as acne marks, sun damage, rough texture, or fine lines, you could benefit from one of many skin care treatment options. Dr. Cooper and his staff use the latest skin care products and technology to keep your skin looking its best.
Products for Healthier Looking Skin
Dr. Cooper offers many different brands of skincare products such as Neocutis, EltaMD, and Skin Medica. Products come in different categories including moisturizers, brightening creams, anti-aging products, cleansers, and sunscreens to address all of your skin concerns. EltaMD even has a product to prep the skin for other skin treatments. Products are available for all skin types.
A consultation with Dr. Cooper can help you decide which products will benefit your skin the most. While you can benefit from one product, it is recommended to combine products for optimal results.
Using exclusive technology and scientific advances, Neocutis products can deliver safe and effective results no matter what your skin type or concerns are for healthier-looking skin. Our office in Jupiter, Florida offers Neocutis skincare products for your specific needs. Neocutis provides skincare products that address many common concerns such as aging, discoloration, redness, and drying. Products can be used on any skin types including normal, dry, oily, and combination skin.
Choosing your Neocutis Product
Neocutis products can be used in a variety of ways, depending on what's convenient to you, your skin type, and your concerns. Certain products are made for daytime or nighttime use and target specific areas such as the eyes, face, or neck. Neocutis also includes a professional facial peel that can be done in-office.
Neocutis products can be used for one or more of the following:
Anti-Aging
Brightening
Cleansing
Hydration
Anti-Aging
Products promote anti-aging benefits to reduce the appearance of lines and wrinkles and improve skin tone and texture using a blend of human growth factors.
Brightening
Cleansing
Hydration
What to expect from Neocutis
Neocutis can improve the health and appearance of your skin by addressing many common skin concerns. Your specific results from Neocutis products will depend on which products you decide to use. Understanding your unique skin type and skin condition can help you choose the right product for effective results. Contact our office today to learn more about the products we offer or to schedule an appointment.
EltaMD provides skincare products for all skin types and has several benefits that aim at protecting and correcting common skin problems. Our office in Jupiter Florida offers EltaMD products for all your skincare needs. EltaMD includes products that protect skin from the sun, address common skin issues such as dryness and discoloration, and prep the skin for another skin treatment. Formulas are made specifically for normal, oily, dry, post-procedure, or combination skin. EltaMD formulas include key ingredients such as antioxidants, enzymes, and biotin that aid in skin restoration.
Choosing your EltaMD Product
The EltaMD product you choose to use will depend on your specific skin concerns. EltaMd products can improve the health and appearance of the skin by:
Cleansing
Moisturizing
Renewing
Protecting
Prepping
Cleansing
Cleansers leave the face feeling fresh and removed of any pollutants from makeup or dirt.
Moisturizing
Renewing
Protecting
Prepping
What to Expect from EltaMD Products
EltaMD products can protect your skin from future issues as well as correct skin that has been damaged. Each product works with your skin depending on its type and condition. Continued use of one product alone can give you effective results and skin protection, or several products can be used together to maximize your skincare coverage.
If you experience common skin concerns or want to protect your skin from future issues, contact our office today. We can provide you with more information or schedule your appointment.
SkinMedica skincare products utilize the skin's natural healing process to transform and rejuvenate the skin. Healthier looking skin can be achieved with SkinMedica no matter what your skin type or specific needs are. SkinMedica products are available in our office in Jupiter, Florida.
SkinMedica uses scientific advances to formulate products that will give you safe and effective results for healthier-looking skin. SkinMedica offers a wide range of products in many different forms to address several common skin-related issues. Professional peels are also offered in-office and can reduce the appearance of lines and wrinkles. No matter what your skin concerns are, there is a SkinMedica product for you. Talking with one of our team members can help you decide which products will be best for you and your skin concerns.
What to Expect from SkinMedica
With correct use of the SkinMedica product provided to you, you can experience healthier-looking skin. You might choose only one product, or several different products to maximize results. Continued use of the products might be recommended for the best results and to maintain your healthy skin.
If you would like to experience the benefits of SkinMedica products for yourself, contact our office today. We can meet with you to discuss your concerns about your skin and help you decide which products will give you the results you want.
Cleanse
Correct
Moisturize/Hydrate
Protect
Brighten
Cleanse
Cleansers remove dirt and makeup at the end of the day to leave your skin free of harmful pollutants. Cleansers can refresh your skin and prepare it for further treatment products.
Correct
Moisturize/Hydrate
Protect
Brighten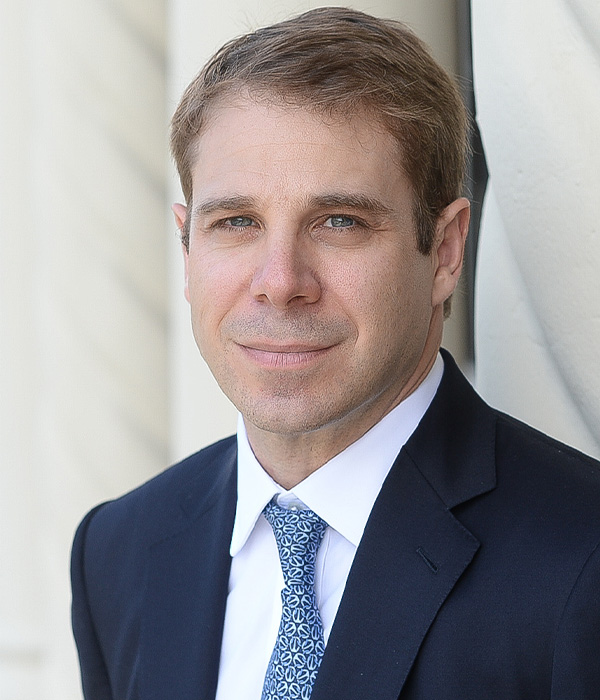 Your Answer to Longer Lashes
Mascara and fake lashes can give you a temporary solution for longer lashes, but if you want something more permanent, you might try Latisse. Dr. Cooper offers Latisse for those who wish to achieve naturally longer, thicker, and fuller lashes. Latisse can be applied to the upper lashes and maintained through regular use.
Latisse is a bimatoprost ophthalmic solution used to produce longer, thicker, and darker eyelashes. When regularly applied to the lash line, Latisse can give effective results to the upper lashes for as long as it's applied.
Before Latisse is applied, be sure that all makeup is removed, the face is clean, and contacts are taken out. At night, place one drop of Latisse solution along the skin of the upper eyelid using the sterile applicator provided with the package. The solution should be spread to the base of the eyelashes to ensure full coverage. Using a tissue or cotton swab, soak up any excess solution from outside the eyelid. Using a new applicator, repeat this process for the other eyelid.
There are a few precautions to take when using Latisse. Latisse solution should only be applied to the upper eyelid, not the lower lid and should not be rinsed off. Be careful not to touch the applicator to your fingers or other surfaced to prevent contamination. Applicators should always be disposed of after each use.
The results of Latisse will begin gradually and will be maintained as long as use is continued. Once application with Latisse stops, your eyelashes may go back to their normal length and thickness. Most patients begin to see noticeable results after two months of continued treatment.
There are a few possible side effects of Latisse to be aware of. These can include iris darkening, eyelid skin darkening, and possible hair growth outside of the treatment area.
Talking with Dr. Cooper can help you decide if Latisse is right for you. Contact our office today for more information or to schedule an appointment.
While cosmetic surgery procedures can help to address many "problem" areas for a boost in confidence, they often result in some scarring. At our office, we offer two professional scar creams to help your incisions heal quickly and effectively.
Scars are formed as part of the body's natural healing process. They form when the dermis, or deep layer of skin, is damaged. The body then forms new collagen fibers to fix the damage, which results in a scar. New scar tissue will have a different texture than the surrounding tissue. While most scars are flat and pale, some may be raised, in which case they are called hypertrophic or keloid scars.
BIOCORNEUM® Advanced Scar Treatment
BIOCORNEUM® is the only scar treatment with FDA-cleared Silishield™ patented crosslinking medical grade silicone and SPF 30 to prevent and minimize the formation of hypertrophic scars, decrease the appearance of old scars, protect scars from sun's darkening effects, and dry quickly to adhere to skin for 12 to 24 hours.
Laser Skin Resurfacing for Improved Skin
Laser skin resurfacing involves pulsed light to target deep layers of the skin. Dr. Cooper offers laser resurfacing to treat sun spots and age spots, hyperpigmentation, uneven skin tone, scars, fine lines and wrinkles, and other skin imperfections. Patients can achieve smoother, more radiant skin with improved tone and texture.