Neck Lift in Jupiter & Palm Beach FL with Dr. Jason Cooper
While many of our patients take great care in maintaining their facial beauty, some may not recognize the importance of addressing the lower jaw, chin, and neck areas as well. Depending on each patient's genetics, these concerns may manifest sooner with some and later with others. When jowls, a turkey neck, or sagging skin become a concern, it can distract from one's facial appearance.
Fortunately, there is an incredible cosmetic correction that delivers a sleek, elegant neckline that can provide an excellent complement to a beautiful face. The neck lift smooths the neckbands, restores jawline contours, and tightens sagging skin. It is also useful in eliminating a double chin. Dr. Jason Cooper, one of the very best neck lift surgeons in Jupiter and West Palm Beach, strives to give patients their desired results.
To learn how a neck lift can take years off your appearance, contact Harvard-trained plastic surgeon, Dr. Jason Cooper today!
How Delicate Neck Skin Responds with Age
After 40, aging signs on the neck often begin to reveal themselves. Individuals may see a loss of definition below the jawline, sagging skin, or even banding in the neck area, as a natural result of aging. Skin will naturally become less elastic, resulting in turkey necks or loose skin under the jawline. The chin's definition may also diminish, leading to the emergence of a double chin. Additionally, neck bands may become more noticeable as the platysma muscles (muscles on either side of the neck) loosen with time. Neck lifts are specifically designed to target all of the above issues.
A sleek, well-defined neck is one of the most important features of a youthful appearance, which partly explains the popularity of neck lift surgery. South Florida board-certified plastic surgeon Dr. Jason Cooper specializes in the rejuvenation of the face and neck, correcting common concerns like banding, wrinkling, and fullness caused by excess fat and skin. Because the neck can show signs of aging sooner than other features, this surgical procedure can take years off of a person's appearance
Learn why women and men from cities like Palm Beach come to Jupiter, FL for neck lift surgery with Dr. Cooper. Request a consultation online to meet with Dr. Cooper or call our office at 561-406-6574 to schedule an appointment.
Neck Lift Benefits with Dr. Jason Cooper
When you work with a neck lift specialist like Dr. Cooper, he'll target the exact areas that you want to improve. Dr. Cooper will typically adjust the platysma muscle, tighten loose skin, remove excess fatty tissue, and restore a more youthful, defined shape to the neck and jawline.
As a result, neck lifts often lead to some astounding results, including:
A more contoured jawline, chin, and neck
Enhanced facial harmony
Tighter facial skin
Reduced wrinkles and lines
Accomplishes what diet and exercise alone cannot
Minimal scarring
Boosted self-esteem and confidence
Neck lifts for men and women can be performed as a standalone operation or be combined with facelift surgery to achieve total restoration. 
"It's my goal to have a patient look like a prettier version of herself following this procedure. I take care to avoid creating a lack of harmony between the neck and the rest of the face, eyes or general appearance." -Dr. Cooper
Neck skin usually ages more rapidly than the rest of the face, so many patients who are considering cosmetic plastic surgery may benefit from a neck lift alone. Years ago, you needed to undergo a comprehensive facelift to improve the appearance of your neck. Advances in plastic surgery techniques allow patients who are reluctant to undergo a facelift to still improve the appearance of their necks.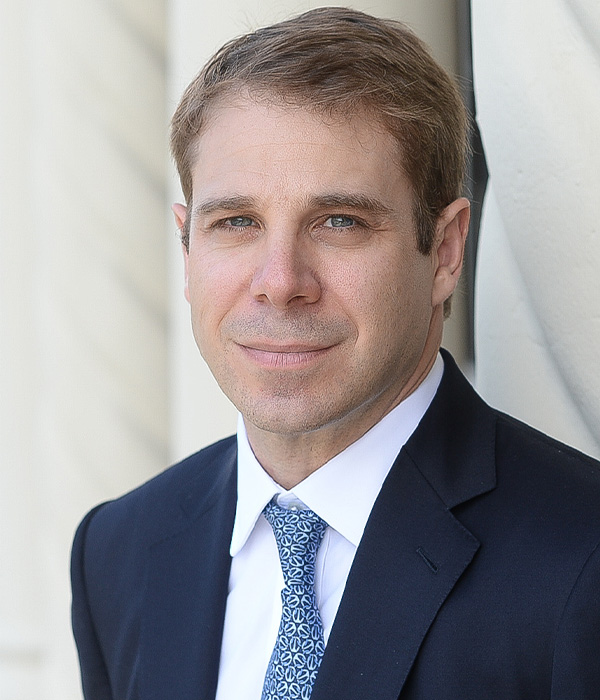 As the neck lift corrects multiple aesthetic concerns, and because no two patients are alike, Dr. Cooper tailors his approach to align with your goals. Once you are both on the same page, it's now time to put your surgical plan into motion.
The neck lift is an out-patient procedure typically performed under IV sedation. Although the operation varies in duration from patient to patient, on average, a typical neck lift takes about two to three hours. To start, Dr. Cooper will make precise incisions in the treatment area. His innate precision allows for the best results while also reducing the risk of visible scarring. Next, he will reposition the underlying tissue, repair any muscles that are causing banding in the neck, remove excess skin, and make sure everything has been adequately addressed. Lastly, he will finish the procedure by closing the incisions with sutures. 
After the operation, you will be in recovery for one or two hours. Most of our patients are able to return home the same day. We ask you to have a responsible adult to drive you home and stay with you for at least 24 hours.
Why Patients Consider a Neck Lift Surgery?
Good candidates for a neck lift are usually bothered by:
Loose neck skin and jowls
Prominent vertical muscle banding
Excess fat under the chin
Jowls caused by saggy skin
Deep horizontal lines
Your Neck Lift Consultation with Dr. Cooper
Your consultation with Dr. Cooper's team can be at the location of your choice, either in our Palm Beach or Jupiter plastic surgery offices. Here, we'll provide you with essential information that is necessary to make an informed decision. You can typically expect:
An analysis of your face and neck to determine your best procedure options.
A conversation regarding your expectations and goals.
A review of medical history and current medications you are taking.
An in-depth discussion of treatment options, including any non-surgical possibilities.
Information about downtime and the recovery process
Answers to any questions and address any of your concerns about the recommended procedure.
An explanation about costs, payment options, and next steps.
To schedule the surgery, if you are ready.
Dr. Cooper and his team strive to make your initial visit as stress-free and informative as possible. Their goal is for you to leave with a firm grasp of what to expect before, during, and after the operation. The decision is yours, and Dr. Cooper is there to support you along the way.
Customizing Your Neck Lift Procedure
Dr. Jason Cooper carefully considers several factors at your consultation to determine the best approach to improve your neck's appearance and meet your cosmetic goals. He measures your neck's length and diameter, evaluates the extent of sun damage to the skin and its elasticity, and notes the amount of muscle banding, fatty deposits, and excess skin. Based on these assessments, Dr. Jason Cooper recommends the extent of the neck lift needed. A neck lift may involve one or more of these procedures:
Skin tightening
Platysmaplasty to tighten neck muscles
Excess skin removal
Neck liposuction
Direct fat excision through small incision
Some patients combine a neck lift with non-surgical cosmetic procedures, such as injections of fillers or BOTOX® Cosmetic, for a more comprehensive facial rejuvenation.
You can expect bandages to be in place when you wake. We highly recommend that you rest and sleep as much as possible for the first few days, occasionally moving around to ensure blood circulation. Dr. Cooper will prescribe pain medication and antibiotics to prevent significant discomfort and infection. As with any other surgery, expect some swelling and bruising as well as some discomfort.
Most of our patients return to work after a week, or more if their jobs involve strenuous activity. Many return to their workout routines after one month, after Dr. Cooper gives them the okay. In addition to these tips, we will also provide you with a comprehensive list of instructions to follow to make sure you are set up for a successful recovery, and we are just a phone call away if you have any questions.
If you feel that a neck lift may be right for you, your next step is to schedule a consultation with Dr. Jason Cooper and his team. Dr. Cooper's exceptional training, meticulous attention to detail, and patient-first approach allow him to create some genuinely remarkable neck lift results. We invite you to reach us at (561) 406-6574 or contact us today to learn more about the best neck lift surgery in Palm Beach and Jupiter, FL.
What to Expect After Neck Lift Surgery
A neck lift performed by a plastic surgeon with Dr. Jason Cooper's expertise and experience results in overall harmony between the face and neck. Patients look noticeably younger without the appearance of having had cosmetic surgery.
Dr. Jason Cooper provides patients with detailed pre- and postoperative instructions to help prepare them for surgery. Recovery following a neck lift varies from patient to patient and also depends on the nature and extent of the procedures performed. Here are some general guidelines:
Keep your head elevated to minimize swelling and try to limit neck rotation. You will need someone at home to help with routine activities and you should spend most of the first day in a semi-reclined position. Dr. Cooper recommends some walking to boost circulation and enhance the healing process.
Although not as extensive as a facelift, a neck lift still requires you to take at least a week off from work. Continue using prescription pain relief medication to minimize any discomfort you may feel. Avoid wearing shirts or blouses that need to be pulled over the head. Bruising and swelling should peak after about 2 to 3 days and then begin to diminish.
You can gradually resume exercising but avoid strenuous activities. The final results of neck lift surgery may not be noticeable for more than a month after surgery as your residual swelling subsides.
Dr. Jason Cooper is a well established, highly experienced, American Board of Plastic Surgery Board Certified Plastic Surgeon with extensive experience and expertise in the areas of Plastic Surgery to the Face & Breast. Dr. Cooper's Facelift and Necklift surgery volume is consistently in the top 1% of all Plastic Surgeons in the United States. His detail and results oriented philosophy and natural aesthetic leads to surgical outcomes that are natural, predictable and safe. In addition to his extensive training in the Harvard Plastic Surgery program, Dr. Cooper is consistently on the cutting edge and incorporates best practices and the newest techniques being developed in Plastic Surgery around the world.
Dr. Cooper has a practice philosophy developed from his nearly 20 years of experience which centers around highly selective patient qualification and an individualized and detail oriented surgical plan and process with the goal of the best outcomes and patient experience possible. Dr. Cooper limits the number of patients he will operate on in one day and is highly regimented in his lifestyle in order to ensure that he is always at his best for his patients.
Dr. Cooper is a Stuart, Florida native and attended the University of Miami School and Medicine and then went onto the Combined Harvard Plastic Surgery Residency Program, one of the most prestigious programs in the country. Dr. Cooper then grew a successful practice at Massachusetts General Hospital in Boston. Dr. Cooper has spoken nationally and internationally on such topics as anesthesia during face lifting, and laser techniques.
After 10 years in Boston, Dr. Cooper returned to South Florida in 2014 and established his practice with a private AAAASF Certified Surgical Center in Jupiter, FL and a second office location in Palm Beach, FL. Since the inception of Jason Cooper MD Plastic Surgery he has become known nationally for several cosmetic surgery procedures including facelift, eyelid surgery, and cosmetic breast surgery.
Dr. Cooper reside in North Palm Beach, Florida with his wife and two daughters and also spends time in his home in Park City, Utah.  Dr. Cooper enjoys spending time with his family while alpine skiing, skinning, mountain biking, and hiking.
Learn more about why South Florida women and men looking for plastic surgeons in the Palm Beach Gardens area choose Dr. Cooper's Jupiter, FL practice. Request a consultation online to meet with Dr. Cooper, or call our office at (561) 406-6574 to schedule an appointment.
Neck Lift Surgery Jupiter, FL - FAQs