Breast Augmentation West Palm Beach & Jupiter
A woman's genetics can be a blessing or a curse. Unfortunately, not all women naturally have perfectly sized breasts with an ideal. Many women in South Florida seek help in this area because a woman's breasts have a considerable impact on appearance, confidence, and sense of femininity. Breast enhancement plastic surgery procedures can offer a dramatic change or subtle improvement, depending on what will best complement your persona and lifestyle. 
Breast augmentation surgery is a safe and effective way to increase breast size. It helps you feel fantastic about your body and totally comfortable displaying its feminine curves. Learn why women come to Jupiter from Palm Beach and throughout South Florida for breast augmentation with board-certified plastic surgeon Dr. Jason Cooper by requesting a consultation today.
Contact our cosmetic plastic surgery office by calling (561) 406-6574 or scheduling a consultation.
Your West Palm Beach Breast Augmentation Consultation
It is vital to make sure your surgeon has the training and skill to deliver safe and outstanding breast augmentation results. The consultation is an essential part of the process, allowing you to ask critical questions that address your concerns. It also lets you learn about your surgeon and their credentials to see if they are a wise choice.
Dr. Cooper uses this time to learn about you, as well. He will ask pertinent questions about your health and cosmetic goals. He wants to understand the primary reasons you seek breast enhancement. Dr. Cooper believes that communication between patient and surgeon is critical for optimal results. He will educate you on implant type, size, and advantages. He may also suggest a breast lift to revive that upward curve.
Candidature for Breast Augmentation in West Palm Beach
There are multiple reasons women seek breast augmentation surgery, but the most common purpose is to increase size. However, not all women blame nature for their breast size or shape. Pregnancy or significant weight fluctuation cause many women to seek cosmetic help with their breasts. But no matter whether genetics or life events inspire women to look for an enhancement, the issues are generally similar. 
Breast augmentation surgery benefits patients who:
Want to enhance breast size and shape
Want to improve breast projection
Want to boost self-confidence and body self-esteem
Want to look great in the latest fashions
The good news is a breast augmentation procedure can resolve these issues to enhance a woman's curves and add volume to the bust.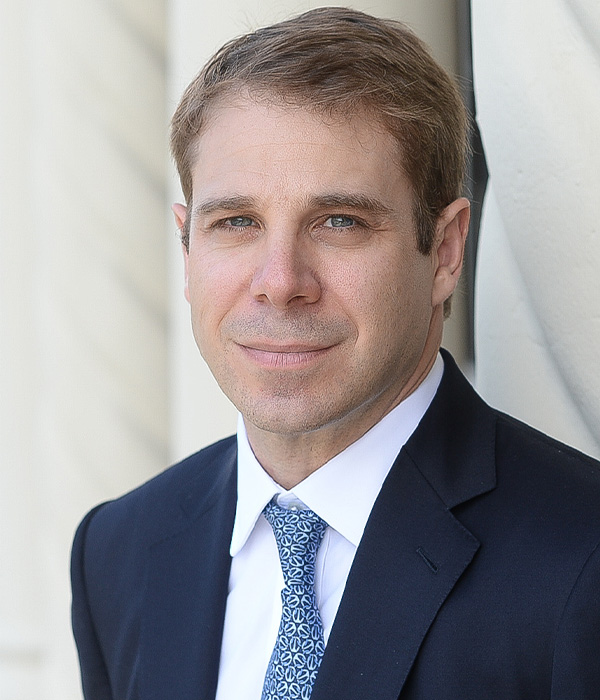 Breast Implants: What Are My Options?
This surgery employs implants to increase the size of a woman's breasts. Dr. Cooper utilizes different types of breast implants to tailor results to patients' individual goals. We classify these devices into two types: saline and silicone. But that's not the only difference between breast implants.
Your implant choice will include size, shape, profile, and core material, all of which will have an impact on how they look and feel after surgery. Click each box for more information.
As you can see, there is much to choose when deciding on which implant is best suited for you. Dr. Cooper will help in your decision, but only to achieve the results that are in line with your cosmetic goals.
To reduce the risk of visible scarring, Dr. Cooper keeps the incisions short. Here are three locations he uses for breast augmentation procedures:
Dr. Cooper will perform a small incision at the bottom edge of the areola (pigmented skin around the nipple), resulting in less scarring that typically fades into the skin tone. This incision technique is perfect for saline implants that don't require a longer incision. Dr. Cooper inserts the silicone implant shell first, then fills it when it's in position.
This incision traces the natural breast crease allowing the breast to fall over any scarring that may result. This technique is the most common and is suitable for both saline and silicone implants. Because silicone implants have the filler already inside, these incisions work best.
Dr. Cooper performs this incision off the breast, within the armpit. This technique is perfect for a woman who doesn't want any scarring on her chest. However, this placement provides no direct view of the breast pocket for insertion.
There are two areas Dr. Cooper can insert your breast implants – behind or above the pectoral muscle. He prefers what is known as a dual-plane subpectoral procedure for most of his patients. This type of breast augmentation places the upper part of the implant behind the pectoral muscle with the lower implant behind the breast tissue. This technique creates a more natural shape while allowing for more soft tissue coverage, minimizing rippling or visible edges.
He may recommend placing the breast implants behind the breast tissue but above the pectoral muscle if you have enough natural breast tissue to hide the implant and avoid rippling.
Recovery for Breast Augmentation in West Palm Beach
Your breast augmentation recovery will partly be determined by factors including age, breast size, skin elasticity, physical condition, and hormone levels. Here's a brief timeline of a typical recovery:
Once Dr. Cooper completes your surgery in our state-of-the-art surgical center, you will wake up in our recovery room under close observation from our surgical team.
A friend or family member is allowed to be with you at this time.
Once you get home, you should rest with your back at a 30-degree angle to reduce swelling.
We recommend you purchase a pillow wedge to prop yourself up or sleep in a recliner.
We encourage you to get up and move the day of surgery to help circulation.
We recommend you have a friend or family member stay with you throughout the first night, as you will be a bit groggy from surgery.
You will have a compression bra on to help support your breast implants and incisions.
Your chest may feel tight, but this is normal.
You will have pain meds for your comfort.
You may shower 24 hours after your surgery, but avoid taking a bath or submerging your breasts in water for four weeks.
As we change your bandages, you may notice your breasts riding high and not as large as you would expect. Don't be alarmed, as your implants have yet to fall into their permanent position.
You will continue wearing the compression bra day and night.
Your breasts may feel hard and have the occasional twinge.
Don't drive while under medication.
Have contact information readily available in case of any complications.
Though recovery is a different experience from one patient to the next, most women return to work about a week after surgery.
Women who work out to maintain their figure should be cautious about easing back into their routine.
Avoid strenuous exercise to start; light walking is possible after three weeks.
Wear a sports bra during exercise.
Allow four weeks to pass before resuming your full workouts.
You should follow Dr. Cooper's post-surgical instructions religiously to ensure successful results.
Learn More About Breast Augmentation
If you are considering breast augmentation and are in the process of deciding if it is the best option for you, we recommend you get professional advice. Dr. Cooper invites you to our stress-free office environment to get the information you need to make a wise decision.
Contact our cosmetic plastic surgery office by calling (561) 406-6574 or scheduling a consultation. We have locations in Jupiter and Palm Beach, Fl, and proudly serve patients visiting us from all over Florida and beyond. 
West Palm Beach Breast Augmentation - FAQs