Breast Lift with Implants in Jupiter & Palm Beach
As life events leave their marks on a woman's body, the natural aging process doesn't always bode well for perky, full volume breasts. That's why many women in South Florida seek cosmetic help to restore their breasts to a more youthful shape and position. Whether it's hormonal changes, childbearing, or weight fluctuations, a breast augmentation with a breast lift can help restore volume and elevation for beautiful breast contours.  
A breast lift with implants is a procedure that combines two popular breast enhancements to increase volume, reshape, and elevate a woman's breasts. Dr. Jason Cooper has helped women from Palm Beach Gardens, South Florida, and beyond at his surgical center in Jupiter by delivering the best results from both procedures.
To learn how a breast lift with implants can help you restore your breasts to a more youthful contour and elevation, request a consultation with Dr. Cooper, or call our office at 561-406-6574.
Restore Volume With Breast Implants
Women have many considerations when choosing which implant will deliver the results she wants. Type, size, shape, and material all contribute to how your breasts will look and feel after surgery. All breast implants have a silicone shell; some are also filled with silicone, while others contain a saline solution. Using saline implants, Dr. Cooper can precisely adjust the volume that goes into the implant shell during surgery for optimal control over size and firmness. In contrast, he positions a silicone implant intact. Silicone implants offer more options in contour and shape; they can be round or anatomic (teardrop) shapes. A gummy bear implant is the latest in implant technology, providing a silicone device that will not leak if ruptured or torn, textured much like its candy namesake.
During your consultation, Dr. Cooper will discuss your goals and expectations. He will inform you of the different options with implants, and recommend which are best suited for your cosmetic goals. He will also explain incision and implant placement, and which are most appropriate for your unique anatomy and desired results.
Elevate Your Breasts With a Lift
Restoring breast elevation to that sensual upward curve is possible with a breast lift. Dr. Cooper often combines this procedure with a breast augmentation. Most women in this age group have drooping of the breast tissue due to the effects of gravity and time. It's easy enough to determine if your breasts could use a lift – if your nipples fall below the natural breast crease or if your nipples point down, you could benefit from a breast lift.
Dr. Cooper will customize your breast lift by utilizing one of two primary incision techniques: circumvertical (lollipop lift) and Inverted T (anchor). Together, you and Dr. Cooper will make decisions about they location and type of incisions, as well as your many choices for implants. You will end up with a fully customized surgical plan that will help you to get the beautiful breasts you want.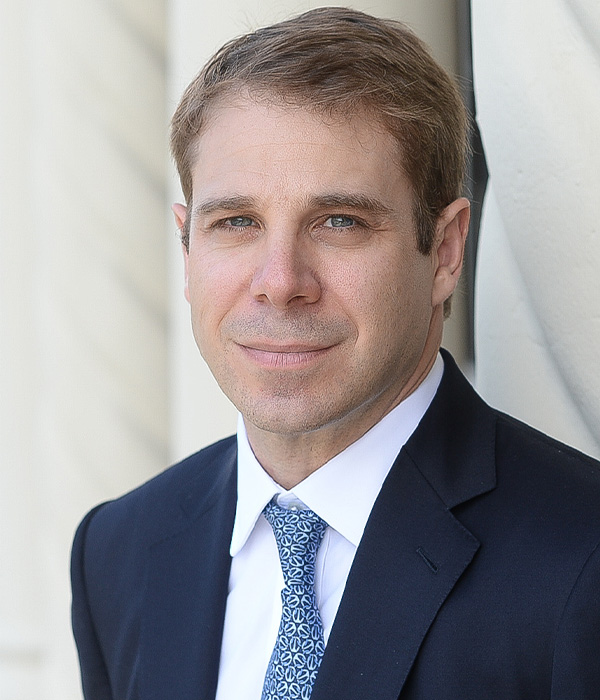 Combining implants with a breast lift is becoming more familiar with women who want to enhance breast size and appearance. We find it trending with women over 40 who've had multiple pregnancies and have breastfed. 
Here are other factors that have women combining the two breast enhancements:
Weight fluctuation
Poor skin quality
Stretch marks on the breasts
Sagging breasts
Low resting nipples
Or if you have one of these cosmetic concerns:
Your breasts are sagging, lost shape or volume
Your breasts are pendulous or have a flat, elongated shape
Your nipples fall below the breast crease
Your nipples point downward
You have large areolas and stretched skin
Your breasts are asymmetric
Although women over 40 are prime candidates for this breast procedure, younger women seek it as heredity or health factors into their breast appearance.
Combining breast augmentation with a lift is a good option if:
You are physically healthy
You maintain a stable weight
You are a non-smoker
You have realistic expectations
The surgery is your choice, not someone else's
The best way to determine if a lift with implants is appropriate for your aesthetic issues is to seek professional advice. 
The Importance of a Skilled Plastic Surgeon
Although combining a lift with implants has many benefits, it requires a highly-skilled plastic surgeon to ensure safe and effective results. This surgeon must have extensive knowledge of plastic and reconstructive surgery to reduce risk and optimize results.
You must have a candid discussion concerning every aspect of preparation, what happens on the day of surgery, and what to expect during recovery. Communication between surgeon and patient is crucial to ensure the best outcome.
If you are considering breast surgery to create or restore youthful, beautiful breasts, contact board-certified plastic surgeon, Dr. Jason Cooper, to schedule a consultation today!
Call our Jupiter office at 561-406-6574 or our Palm Beach office at 561-838-7370 .