Facial Rejuvenation with Dermal Fillers in Palm Beach
Imagine your ideal, most beautiful face. You may find yourself thinking of a younger version of you, but why is that? Over time, your facial structures have changed, leaving behind signs of aging, which may include troubling fine lines, hollows, or emerging wrinkles. Fortunately, you have options that can restore your youthful beauty. Harvard trained plastic surgeon, Dr. Jason Cooper, has assembled a professional aesthetic staff to offer Palm Beach, Jupiter, and South Florida, a state-of-the-art Medspa that provides skin and anti-aging treatments, including transformative dermal fillers.
To learn if dermal fillers are your best option for facial rejuvenation, contact Dr. Cooper to request a consultation or call our office at 561-406-6574.
A dermal filler is a medical-grade, injectable product designed to add volume to underlying facial tissue where subcutaneous fat has diminished with age. When this cushion layer decreases, our facial muscles work closer to the skin surface, which makes fine lines, wrinkles, and folds more visible. Fillers like Juvederm XC, Voluma, Volbella, Vollure and Restylane can help correct these cosmetic concerns with targeted injections able to restore a smooth and even skin surface.
Juvederm XC
This hyaluronic acid (HA) filler is a gel filler that smooths away wrinkles around your mouth and nose. It is a product of HylaCross technology, infused with lidocaine for comfort. Results are instant and include diminishing smile lines, restoring natural contours, and eliminating wrinkles.
It employs the naturally hydrating hyaluronic acid that decreases in your body due to sun exposure and other factors. The lack of HA causes a loss of volume and structure, creating unwanted effects like parentheses lines around your mouth and nose. Juvederm XC will replace lost HA to bring back youthful fullness and even skin texture.  
Voluma
Juvéderm Voluma is an injectable filler composed of a modified form of the naturally occurring hyaluronic acid (HA). This volumizer is primarily used to lift and re-contour facial areas like the chin and cheeks. Voluma is one of several FDA-approved dermal fillers in the Juvederm family, considered the most reliable non-surgical, anti-aging product lines capable of restoring facial beauty. 
Voluma is FDA-approved for use in the chin and cheeks to restore collagen and elastin fibers to support skin structure. Its results are instant, correcting age-related volume loss, especially in the cheek area. It offers a long-lasting correction of up to two years.
Vollure
Juvéderm's Vollure, like Voluma and Volbella, features the same VyCross technology. However, Vollure is FDA-approved for the nasolabial folds, which happens to be the most common cosmetic complaint treated with dermal fillers.
An exciting feature of Vollure is that it lasts up to 18 months, which is the longest-lasting result shown in the non-surgical treatment of nasolabial folds. Dr. Cooper and his staff are proud to offer women and men in Palm Beach, Jupiter, and South Florida, a facial filler that can provide such long-lasting results.
Volbella
Another hyaluronic acid filler, Volbella, uses VyCross technology for smooth, natural, and long-lasting results against undereye hollows, tear troughs, and crow's feet. But it is best known for its outstanding ability to plump up lip volume for patients with thin lips. Many women seek lip enhancements to achieve appealing lip contours like a "cupid's bow" or "keyhole pout," adding a sensual allure to their facial beauty. Volbella contains the numbing agent lidocaine for a more comfortable treatment. Results last up to one year.
Restylane
The Restylane family of fillers is an outstanding option for patients who are looking to reduce lines and wrinkles in the face. Restylane offers several different products, including Defyne, Refyne, Silk, and Lyft, which can all be used to treat different areas of the face, depending on the issue's area and severity. These filler options are great methods to treat mild to severe smile and laugh lines, face and cheek wrinkles, lip lines, and other issues related to aging. Patients often choose Restylane to give their lips the perfect amount of volume. Restylane products are safe and FDA approved.
VyCross and HylaCross Technologies
HylaCross is a chemical process used to join together smaller particles within the filler. With this type of filler, injectors can control how tightly the particles are joined together to make the consistency stiffer or softer. Once injected
VyCross is the latest in Juvederm's advanced technologies. It is similar to HylaCross in that it joins bits of Hyaluronic Acid, but in this case, the particles are of different sizes. The various sizes allow the HA to become more tightly packed, giving the injector precise control over the ultimate shape and texture.
Choosing the Right Filler
Over the past decade, non-surgical approaches to facial rejuvenation are trending because of convenience and effectiveness. Although results are temporary, dermal fillers are an excellent stop-gap for anti-aging treatments, especially for younger women whose age-related facial blemishes are less severe. With its increasing popularity, there has been a rush of individuals seeking to become injectors from a weekend class or seminar. However, you won't want to entrust your face to anyone but the most skilled and trained of injectors.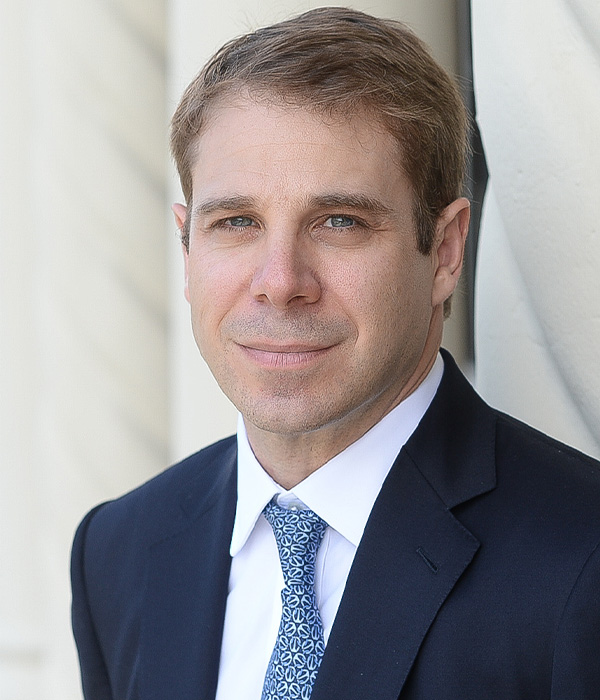 Board-certified plastic surgeon Dr. Cooper focuses on cosmetic improvements for all his patients, surgical or non-surgical, to ensure the best treatment and health care possible. He has assembled a professional medical staff with superior training.
During your consultation, you will have an open line of communication to learn how we intend to help you look your best. Once we understand your concerns and goals, we will thoroughly explain each treatment option help you decide what is right for you.
To learn more about how our Medical Spa provides the best aesthetics and medical care in South Florida, request a consultation or call our office at 561-406-6574