Rhinoplasty with Dr. Jason Cooper in Palm Beach and Jupiter, Florida
Nose contour is a strong component of facial appearance; it defines our profile. Strong or delicate, refined, or misshapen, nose proportion is essential to facial balance. A nose that is too large or too small distracts from other features, but a balanced nose brings the entire face into harmony. This symmetry allows facial beauty to flourish.
Rhinoplasty is a cosmetic operation that promotes an attractive face. Many people in South Florida and beyond seek nose correction for professional or personal reasons, understanding the impact rhinoplasty can have on other facial features. They discover their eyes, cheeks, and chin can look more striking once their nose comes into balance, often eliminating the need for other cosmetic procedures they once thought necessary.
Board-certified plastic surgeon, Dr. Jason Cooper performs nose surgery to enhance facial appearances by altering size or shape irregularities, so the nose complements the other facial features. He customizes each operation to improve the nose into a more desirable, natural shape that adheres to the patient's aesthetic goals. A bonus to the procedure is a more open nasal passage for unrestricted airflow to improve breathing and quality of life.
Learn more about Dr. Jason Cooper and why South Florida patients trust him with their cosmetic concerns. Request a consultation or call our office at to schedule an appointment.
Your Rhinoplasty Consultation with Dr. Cooper
When considering nose surgery for aesthetic or functional concerns, the first step is to consult with a qualified surgeon who specializes in facial plastic and reconstructive surgery. The nose not only affects facial balance but serves an essential role, as well. Cosmetic improvement must be aligned with a vast knowledge of facial anatomy as it applies to nose function. 
Dr. Cooper takes great pride in providing an open line of communication with his patients. He compassionately listens to their concerns about having nose surgery and is transparent about the procedure and what it can and cannot accomplish. He will thoroughly explain what you can expect before the operation, the day of surgery, and during your recovery.
You will be put at ease in our stress-free office environment with our professional staff treating you with preference and respect. Read rhinoplasty FAQs
The best candidates for rhinoplasty are non-smoking, healthy adults who understand what they want to achieve through nose surgery. They have realistic expectations of what they can expect before, during, and after the operation, including the results. Children and teenagers are not good candidates because their nose has yet to mature. There are exceptions for younger patients if their nose suffers trauma or has a severe nasal obstruction or sinus illness.
Rhinoplasty benefits patients who:
Want to improve nose size, shape or angle
Feel their nose causes a facial imbalance
Would like more definition to their nasal tip, nostrils or other nose feature
Have breathing issues because of nasal blockage or deviation
Though many people seek nose surgery for aesthetic correction, rhinoplasty has many medical applications, as well. It can improve the patients breathing by correcting a deviated septum or when they suffer from sinus problems or allergies. Regardless of the need—correcting an unsightly hump, decreasing width or length, correcting deviation, or building up depressions on the nose, Dr. Cooper tailors his rhinoplasty procedure to meet patient goals and needs.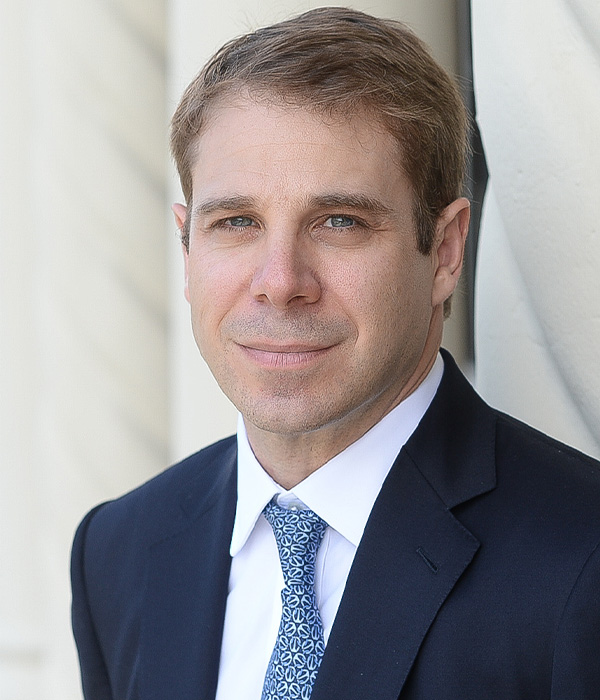 The Rhinoplasty Procedure
Rhinoplasty is designed for several cosmetic and functional issues including the reduction of a prominent nasal tip or bridge or to reduce the patient's flared nostrils. Dr. Cooper employs specialized cartilage grafts to build up the nose when needed.
The entire procedure takes one to two hours from start to finish. In some cases, the rhinoplasty can be peformed with a "closed" approach, meaning that all incisions are made inside the nose. In other cases, a small incision is made between the nostrils if there are abnormalities of the tip or a severe deviation. This "open" technique is often necessary with rhinoplasty revisions. It allows Dr. Cooper to see where the problem lies, produce optimal symmetry, reinforce tissue to minimize shifting, and produce better results when the closed technique may not be applicable. Although more time consuming, the open-rhinoplasty results will justify this option. Any scarring is inconspicuous, residing under the nose between the nostrils.
Your Rhinoplasty Recovery
You can expect to wear a splint for about six days after surgery. If you experience any discomfort associated with rhinoplasty, we can easily control it with a mild analgesic. You will also receive medication to control swelling after surgery. You should expect to experience bruising and swelling under the eyes, lasting about a week to ten days. After we remove the cast, any swelling should diminish quickly and be imperceptible.  However, you won't see the final results for six months to a year, depending on your skin thickness and the amount of work Dr. Cooper performs. Expect some nasal obstruction and stuffiness for a short period after the operation. You may also have some numbness on the skin of your nose; this is normal and will usually resolve over the next several weeks.
Although we recommend you move around gently after surgery, don't overdo it. You should avoid strenuous activity for at least two weeks, not returning to your exercise routine until Dr. Cooper gives his okay.
More Rhinoplasty Benefits
Although many cosmetic procedures enhance appearances or contours, rhinoplasty does more. It effectively opens air-passages to improve breathing. It also:
Improves self-confidence
Corrects a chronic stuffy nose
Improves breathing
Boosts energy by allowing more oxygen
Improves sleep habits
When considering nose surgery, be careful about who you choose. The nose is an essential organ with delicate anatomy that needs the utmost care. Never compromise quality for cost; you should seek the best plastic surgeon available. Choose one who specializes in facial plastic surgery.
Dr. Cooper is an award-winning plastic surgeon who focuses his practice to meet his patients' needs. He is well renowned in the medical field as a compassionate doctor who has the training and skill to deliver outstanding results. To learn more about how he can improve your appearance safely and effectively schedule a consultation with him today.