Botox in Jupiter & Palm Beach FL with Dr. Jason Cooper
Thanks to advancements in aesthetic medicine, there are now non-surgical injectables that can curb the signs of aging, including dynamic wrinkles and fine lines. One of these anti-aging treatments, Botox® Cosmetic, looks to restore the youthful glow of facial beauty effectively.
Botox is the most popular anti-aging treatment in Jupiter, Palm Beach, and around the world. It provides your skin with a smoother texture by softening expression lines, such as forehead wrinkles and crow's feet, that emerge with age. Although Botox consists of a botulinum toxin, it is considered a safe and reliable treatment with millions of patients worldwide. Results typically last from three to six months before follow-up injections are necessary.
Botox injections, when administered by a qualified injector, are an effective anti-aging treatment for expression lines and facial wrinkles. A thorough consultation with us in Jupiter or Palm Beach can determine if this injectable is best for your cosmetic concerns. Typically, suitable candidates are:
Not pregnant or nursing.
Between 18 and 65.
In good health with no neurological, metabolic, or cardiovascular disorders.
Realistic in their expectations.
Seeking treatment for forehead creases, frown lines, upper lip lines, vertical furrows at the brow, and crow's feet.
Seeking treatments that prevent wrinkle formation and resolve the early signs of aging.
Dr. Jason Cooper and his team are widely regarded as having one of South Florida's premier plastic surgery and MedSpa centers. They offer surgical and non-surgical procedures to enhance facial beauty and body outline. Although Botox injections are best suited for relaxing facial muscles to improve the appearance of dynamic wrinkles and fine lines, we also offer dermal fillers to add volume to areas like the cheeks and chin. Patients often combine Botox and fillers for optimal results.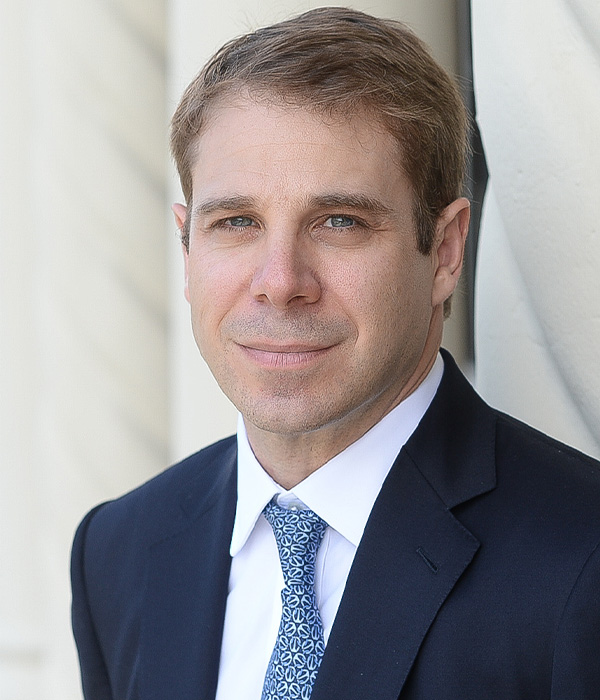 The Science of Botox in Palm Beach
Botox is a cosmetic injectable designed for non-surgical relief of expression lines and facial wrinkles. Botox, short for Botulinum toxin A., is formulated using a low, controlled dose of neurotoxin constructed from the bacterium known as Clostridium botulinum. It works by blocking nerve endings from sending signals to facial muscles, preventing movement during expressions. Results include a relaxed facial appearance and the delay of wrinkle formation.
Botox treatment sessions are quick and convenient. A registered nurse will clean the Botox treatment site located in the best possible location to achieve optimal results. Then Dr. Cooper will inject small amounts of Botox into the targeted areas using a fine needle. We will determine the number of Botox injections according to patient need. The treatment is done in-office and takes only a few minutes, so you can return to work or your daily routine directly after leaving our office.
One appealing component of Botox is that there is no downtime or significant restriction following a treatment. After your injections, you can return to work. You may need to apply cold compresses after injections to diminish any mild swelling. We also suggest that you refrain from any strenuous activities for several hours.
Botox FAQs with Dr. Jason Cooper
If you would like more information about how you can address the effects of aging, including horizontal forehead wrinkles and lines, crow's feet, and vertical lip lines, request a consultation today. Our highly skilled team stands ready will skill and expertise to determine the best treatments that achieve optimal results.
Request a consultation or call (561) 406-6574 in Jupiter or (561) 838-7370 in Palm Beach.
Dr. Jason Cooper is a well established, highly experienced, American Board of Plastic Surgery Board Certified Plastic Surgeon with extensive experience and expertise in the areas of Plastic Surgery to the Face & Breast. Dr. Cooper's Facelift and Necklift surgery volume is consistently in the top 1% of all Plastic Surgeons in the United States. His detail and results oriented philosophy and natural aesthetic leads to surgical outcomes that are natural, predictable and safe. In addition to his extensive training in the Harvard Plastic Surgery program, Dr. Cooper is consistently on the cutting edge and incorporates best practices and the newest techniques being developed in Plastic Surgery around the world.
Dr. Cooper has a practice philosophy developed from his nearly 20 years of experience which centers around highly selective patient qualification and an individualized and detail oriented surgical plan and process with the goal of the best outcomes and patient experience possible. Dr. Cooper limits the number of patients he will operate on in one day and is highly regimented in his lifestyle in order to ensure that he is always at his best for his patients.
Dr. Cooper is a Stuart, Florida native and attended the University of Miami School and Medicine and then went onto the Combined Harvard Plastic Surgery Residency Program, one of the most prestigious programs in the country. Dr. Cooper then grew a successful practice at Massachusetts General Hospital in Boston. Dr. Cooper has spoken nationally and internationally on such topics as anesthesia during face lifting, and laser techniques.
After 10 years in Boston, Dr. Cooper returned to South Florida in 2014 and established his practice with a private AAAASF Certified Surgical Center in Jupiter, FL and a second office location in Palm Beach, FL. Since the inception of Jason Cooper MD Plastic Surgery he has become known nationally for several cosmetic surgery procedures including facelift, eyelid surgery, and cosmetic breast surgery.
Dr. Cooper reside in North Palm Beach, Florida with his wife and two daughters and also spends time in his home in Park City, Utah.  Dr. Cooper enjoys spending time with his family while alpine skiing, skinning, mountain biking, and hiking.
Learn more about why South Florida women and men looking for plastic surgeons in the Palm Beach Gardens area choose Dr. Cooper's Jupiter, FL practice. Request a consultation online to meet with Dr. Cooper, or call our office at (561) 406-6574 to schedule an appointment.