Difference Between ABPS vs. Cosmetic Surgeons
Surgically altering any facet of your appearance isn't a decision to take lightly. Selecting a qualified, experienced surgeon to perform your procedure is the first step in attaining results you'll love for years to come, so do your homework. Learn everything you can about the operation you're considering and read online reviews.
If you are prudent, you won't stop there. You will schedule consultations with one or more surgeons to ask them questions about their background, integrity, and knowledge of the latest techniques and technology.
To learn about cosmetic surgery and what you should look for in a surgeon, contact Dr. Cooper to request a consultation or call our office at (561) 406-6574.
Cosmetic Surgeon or Plastic Surgeon?
These qualifications are not interchangeable. A cosmetic surgeon is any physician who performs surgery to enhance aesthetics in the body or facial appearance. However, the only physicians who can refer to themselves as plastic surgeons are those who have completed the rigorous regimen required by the American Board of Plastic Surgery. 
Currently, there are no laws requiring a plastic surgeon to perform your aesthetic enhancement. Anyone with a medical license can legally perform most procedures. Cosmetic surgery's popularity has led many physicians to offer these procedures, even if they did not train in that specific discipline. And while you may enjoy an excellent rapport with your general practitioner or dentist, you might not want to entrust that person with your appearance, even if they are board-certified in their specialty.
Plastic surgeons certified by the American Board of Plastic Surgery commit to upholding the most stringent standards in medicine. They have the education, training, and ethics to ensure you are in the best possible hands.
Some surgeons claim board certification from organizations not approved by the American Board of Medical Specialties. ABMS' role is to oversee specialty boards and assist them in creating and maintaining physician excellence. The only board recognized by the ABMS for cosmetic surgery is the American Board of Plastic Surgery.
The following boards are not ABMS-approved:
The American Board of Cosmetic Surgery
The American Association of Aesthetic Plastic Surgery
The American Board of Anti-Aging Medicine
The American Board of Facial Plastic & Reconstructive Surgery
The American Board of Cosmetic Medicine
The American Society for Dermatologic Surgery
The American Society of Ophthalmic Plastic & Reconstructive Surgery
The American Board of Plastic Surgery is an elite group of only 24 member boards of the ABMS. It is the only board to assure you your physician has graduated with a four-year college degree, has finished an accredited medical school program for a medical doctor degree, and has completed an accredited plastic surgery residency program.
Unfortunately, many cosmetic surgery fellowships are not accredited, and those physicians who boast this credential don't meet the criteria necessary for membership in the ABPS. Since its inception in 1941, the ABPS has been the gold standard in training.
Another consideration is that oculoplastic surgeons and facial plastic surgeons do not have the rigorous requirements or approval of the ABMS.
The American Society of Plastic Surgery is the largest worldwide plastic surgery organization. Plastic surgeons are highly trained in plastic, cosmetic, and reconstructive procedures, including:
Maxillofacial craniofacial surgery
Wound trauma
Burns
Hand surgery
Tumor removal
Correction of birth defects and acquired deformities
Cancer reconstruction
Microsurgery
Board-certification by the American Board of Plastic Surgery guarantees your surgeon:
Has at least six years of surgical training and experience, with at least three years in plastic surgery
Adheres to strict code of ethics
Operates only in accredited medical facilities
Fulfills continuing medical education requirements, including innovations and standards in patient safety.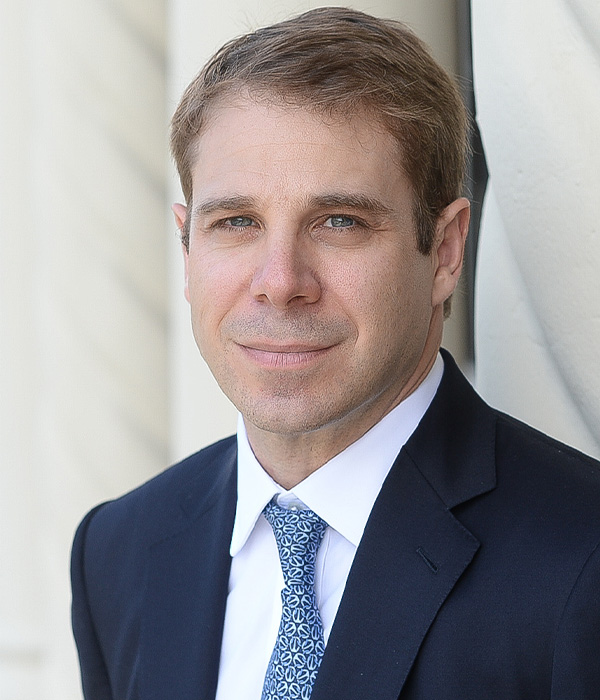 Questions to Ask Your Surgeon
Where were you trained?
What board certifications do you hold?
Are you a member of the American Society of Plastic Surgery?
How many of these procedures have you performed?
How long have you been in practice?
Where will my surgery be performed, and what accreditation does it have?
Who will be providing me with anesthesia?
What complications are related to my procedure?
Can I see before and after photos of your patients?
Explain the recovery process.
When you decide who to trust with your medical care, you need to have confidence in your doctor's experience and skill. Trust your gut. If you are not confident in the physician's expertise, skill, bedside manner, or judgment, you'll likely be unhappy with the entire process. Your quality of life and the surgical outcome are worth spending time investigating and educating yourself before making this critical life decision.
Dr. Cooper has earned several recognitions in his career. He was named one of Boston's most compassionate doctors in 2012 and 2013, and in 2014 gained recognition as a Top Ten Plastic Surgeon in Massachusetts. After relocating to Jupiter, FL, he established one of the fastest-growing cosmetic practices in the Southeastern United States.
He graduated with honors from the University of Miami undergraduate and medical school. He completed his training in Boston at the Combined Harvard Plastic Surgery Residency Program. This six-year program included the three major Harvard teaching hospitals and Boston Children's Hospital for pediatrics. In his final year of the program, he completed his chief residency at Massachusetts General Hospital.
He is a fully trained, board-certified plastic and reconstructive surgeon. He specializes in the art and science of plastic surgery for the neck, face, breast, and body. He concentrates on defining and executing the optimal approach for creating outstanding aesthetic results with the least downtime.
Accredited Facilities
Dr. Cooper performs his surgery in his practice's state-of-the-art in-office operating suite. It is fully accredited by the American Association for Accreditation of Ambulatory Surgery Facilities. His surgical staff includes a surgical team of anesthesiologists, CRNAs, RNs, operating room technicians, and medical assistants trained specifically in plastic surgery. 
To learn more about Dr. Jason Cooper and how he can help you achieve your aesthetic goals, request a consultation or call our office at (561) 406-6574.